Marine
Power solutions made for marine and subsea applications
We provide a wide range of durable, rugged and efficient power supplies and product solutions to meet harsh shipboard environmental requirements, such as extreme temperatures, shock and vibration. We work closely with our partners in the marine sector, often operating as their very own power design department, ensuring they continue to power their applications with pioneering, precise and efficient power. We're also best placed to provide a great deal of flexibility, designing completely bespoke power systems within short lead times.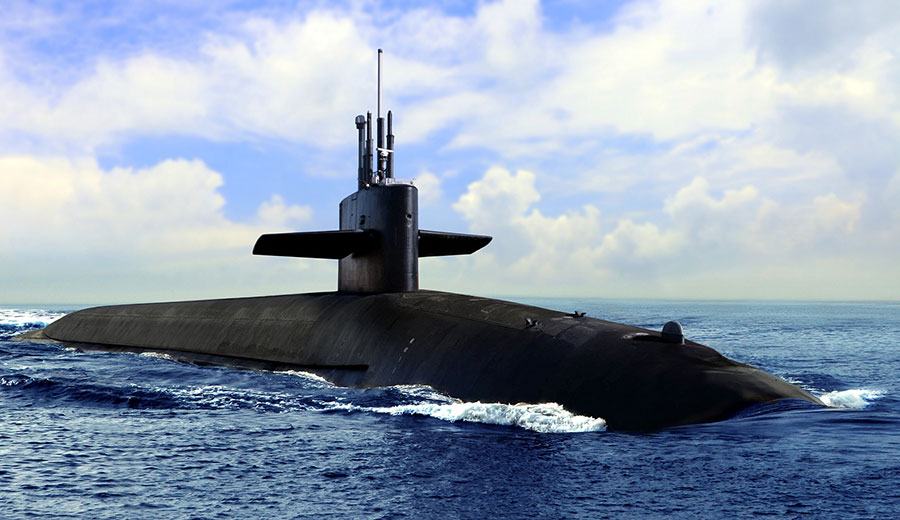 Decades of experience creating power systems for marine environments
On-systems is recognised as one of the UK's leading power system designers, having developed longstanding partnerships with a wide range of clients in the marine sector, to a mix of environments, such as above decks, below decks, sub sea, sea-bed and towed. Whether you require AC-DC server power supplies for naval vessels or need uninterruptable, EMI silent power supplies for submarines, we can meet your exacting needs. We've designed, developed and delivered a wide range of power supplies for a mix of marine applications, including:
Ribs
Naval vessels
Navigation systems
Communication equipment
Submarines
USV (Unmanned Sea Vehicles)
Sea-bed seismic sensors
Towed equipment
UPS Backup systems
Power supplies designed to maximise on-board space and energy
We're constantly challenging the norm, building standard and bespoke power solutions that are smaller, lighter and more efficient, helping marine and subsea applications maximise on-board space and energy. As a highly regarded power solutions provider in the naval sector, we deliver systems that meet stringent STANAG 1008 and DEF-STAN 59-411 standards (above deck) as well as various other harsh customer specifications.
If you'd like to learn more about our harsh environment power systems and how we can help you, please call our experienced team today on +44 (0) 203 195 2760.
Learn more about us
MIL-STD 461 G
MIL-STD 810 H
MIL-STD 1275 F
DEF-STAN 59-411
DEF-STAN 61-5 part 6 Issue 7
DEF-STAN 00-35