Aerospace
Rugged power solutions to handle extreme temperatures, humidity and altitude
With deep knowledge and exceptional technical expertise, we generate industry-defining ideas and create high performance power supplies and rugged products for the aerospace market. Our solutions, which include both specific modifications of existing products or full custom designs, are crafted for aerospace environments and meet the harshest of DO-160G requirements.
At the core of every electronic system is a power supply. Aerospace systems require rugged high performance power platforms that will operate and survive the harsh environmental conditions placed upon such systems. Our power supplies function effectively in a variety of severe environments:
Commercial Aircraft
Military Aircraft
Fixed Wing
Rotary Wing
UAV (Unmanned Aerial Vehicle)
We've designed reliable, efficient and safe power solutions for all areas of the aircraft, such as under the wing, in the avionics bay and unpressurised areas – up to 51,000ft and -55°C.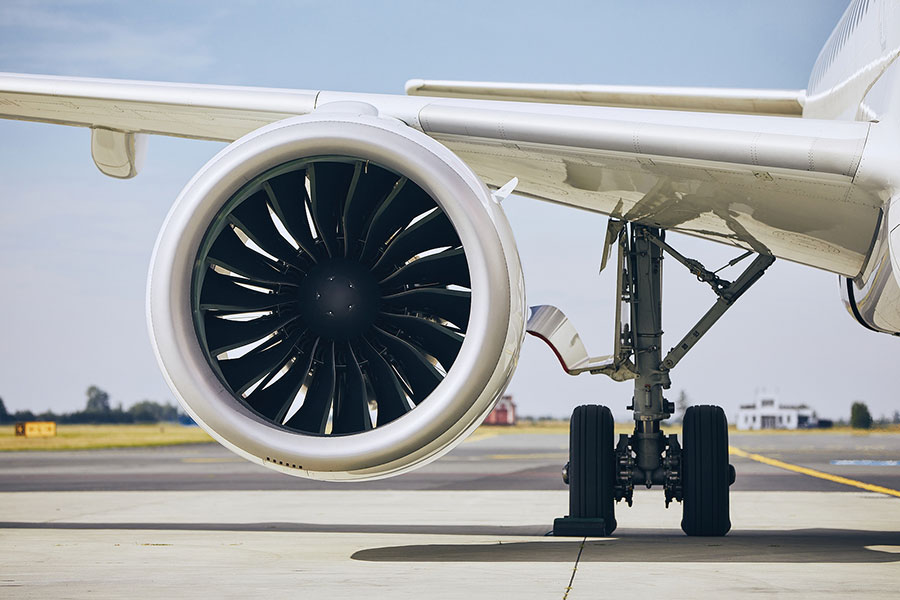 Solving complex challenges for the aerospace sector
We have decades of experience in the aerospace sector delivering disruptive technology, creating new models to quantify the total system benefits. Our highly efficient, lightweight, low EMI units reduce the requirements on the cooling system, and create new opportunities to integrate power supplies into equipment, such as:
Fuel and hydraulic pumps
Actuators
With the level of remote control and feedback our power system design is capable of, you can now turn off or regulate pumps throughout flight, reducing power consumption and increasing efficiency. The control and system level integration gives real-time load status, and can deliver health monitoring to provide proactive maintenance programs to extend component life.
Precise power for precision, reliability and robustness
Our standard and custom power supplies are carefully designed to withstand extremes in altitude, temperature, shock and vibration, delivering the efficiency and dependability that our clients demand. If you require ultra-reliable power supplies for mission critical electrical equipment and wish to learn more about our products and solutions, please call us on +44 (0) 203 195 2760 or send us a message and we'll be back in touch as soon as possible.
Learn more about us
RTCA/DO-160 G
AS9100
MIL-STD 704
MIL-STD 1399-300B