Defence
Robust and reliable power solutions for the military and defence market
On-systems has designed and manufactured a broad range of rugged product solutions for mission critical land, sea and air platforms. These product solutions, which include both specific modifications of existing products or full custom designs, are specially developed for combat environments, meeting numerous MIL-SPEC requirements. We are also compliant with the regulations of International Traffic in Arms Regulations ("ITAR") and all of our products and designs are "ITAR free".
MIL-STD 461 G
MIL-STD 810 H
MIL-STD 1275 F
DEF-STAN 59-411
DEF-STAN 61-5 part 6 Issue 7
DEF-STAN 00-35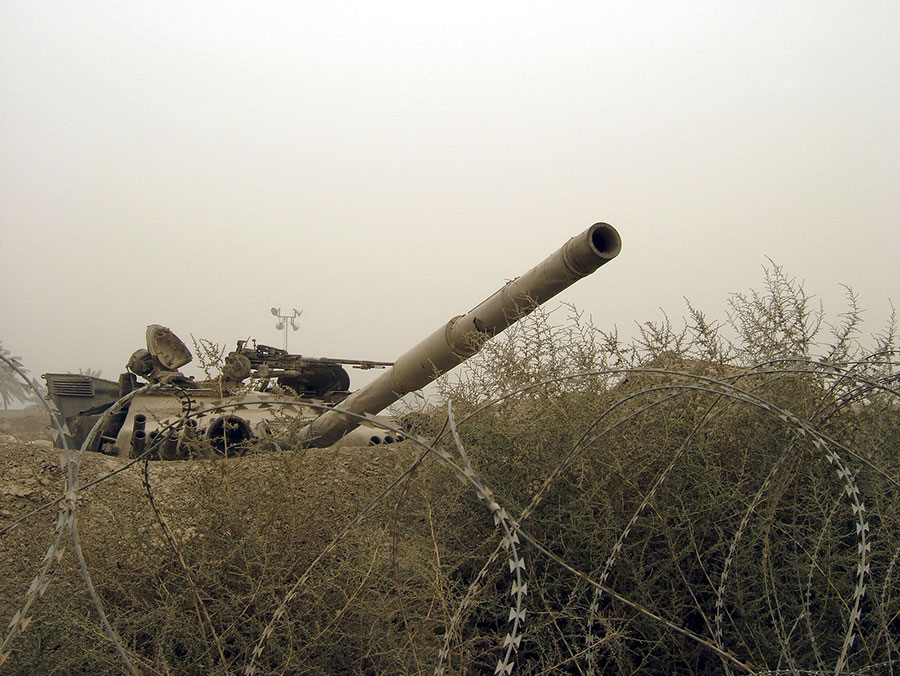 Powering mission critical systems for around-the-clock availability
At the core of every military electronic system is a power supply. Mission critical systems demand rugged high performance power platforms that will operate and survive the harshest of environmental conditions. Our power supplies function effectively, efficiently and resiliently in severe military environments, such as:
Naval – Shipboard radar, EW and communication
Mobile and Ground Communications – Active Protection, Communications and Navigation
Surveillance, test equipment
UAV (Unmanned Aerial Vehicle)
Maximise uptime and avoid
costly system outages
Space, weight, output power, electromagnetic compatibility, power density and multiple output requirements only form part of the challenge when designing military power solutions. With decades of experience, our engineering team is capable of delivering solutions that thrive in demanding environments on land, at sea and in the air.
Our comprehensive range of standard, high quality AC-DC and DC-DC converters range from PCB mounted units of a few watts to large system units comprising several kW, significantly shortening development times. We ensure that the most cost effective, reliable, low risk, compliant power converters are selected from the outset of a program to deliver standard products that meet the rigours of DEF-STAN 61-5 Issue 6, MIL STD 1275 and MIL STD 704 surges and transients, protecting your equipment from electrical damage.
Standard EMC filters and modules ensure compliance to DEF-STD 59-411 Land Class A, MIL-STD 461 and TEMPEST, whilst we can help you select the optimum filter using our in house pre-compliance EMC test facility. DEF STD 0035 and MIL STD 810 harsh environmental specifications are also met with our standard products, whilst our highly skilled designers and engineers have a deep understanding on the harsh environments required for military COTS power supplies.
Harsh Environment
Rugged and reliable solutions
Our business was born out of a passion to deliver reliable power in harsh conditions, supplying pioneering systems that perform perfectly in extreme temperatures – with high degrees of shock and vibration resistance.
With a wealth of experience across defence, aerospace, marine and energy sectors, we help our partners prevent unnecessary and unpredictable downtime, whilst guaranteeing longevity in our products and simultaneously extending the life of their applications, no matter how harsh the environment. On-systems can deliver the highest levels of protection against vibration, excessive sunlight, extreme temperatures, condensation, dust, humidity, moisture and altitude. From EMI filters to DC-DC converters, AC-DC power supplies and 3-phase transformers, we offer a huge range of reliable, affordable and high performance power supplies, but no solution is to large or complex for our talented team.
Meeting the most demanding environments and applications
On-systems started out supplying military-grade power supplies, however, we're well versed in engineering high performance solutions for a huge range of sectors where failure is not an option. With many of our partners, we work closely with them as an extension of their workforce, offering help at every stage, developing innovative power supplies and systems that make a huge difference in the world.
Conflict Zones
Accurate power solutions for air, land & sea applications
Our innovative design engineers thrive on new challenges and complex requests, and we're regularly providing custom power supply solutions to meet stringent MIL-SPEC requirements. We've designed robust, field-proven solutions for conflict zones, including power supplies for weapons delivery platforms with extreme shock, temperature and vibration needs. Defence applications are among the most demanding, especially for conflict zones, however, our solutions are designed to support every branch of the military, covering air, land and maritime – ensuring an assertive approach to size, weight and power profile.
Helping the military accomplish tough missions
From high and low voltage DC/DC converters to AC/DC supplies, inverters and uninterruptable power supplies, we can provide a completely tailored solution for tactical military applications. We're best placed to meet high reliability needs, whilst we have a huge range of COTS (Commercial off the Shelf) modules that deliver dependable performance for defence and aerospace applications.
If you'd like to learn more about our experience or wish to tell us about a particular power conversion or storage challenge you're facing, please contact our team today on +44 (0) 203 195 2760 or send us a message and we'll be in touch as soon as possible.
Our highly skilled engineers also understand and work to the standards required within conflict zones, including:
MIL STD 1275
MIL-STD 461
DEF-STAN 61-5
DEF STD 59-411
DEO-160
Learn more about our experience
in the defence sector