About Us
Decades of experience solving complex challenges
Our business was born out of a desire to deliver smaller, lighter and more resilient products to the defence sector, but we've grown considerably, expanding our offering to a range of markets, including:
Our team is constantly challenging convention by defining, designing and delivering new power supplies and systems, managing development and integration every step of the way. We take the time to get to understand our partners' exacting needs as well as the tough challenges they face, delivering solutions that make a positive impact on workflows, performance and efficiency. With a packed catalogue of COTS products as well as a wealth of experience creating completely bespoke designs, we can help you reduce running costs and heighten performance.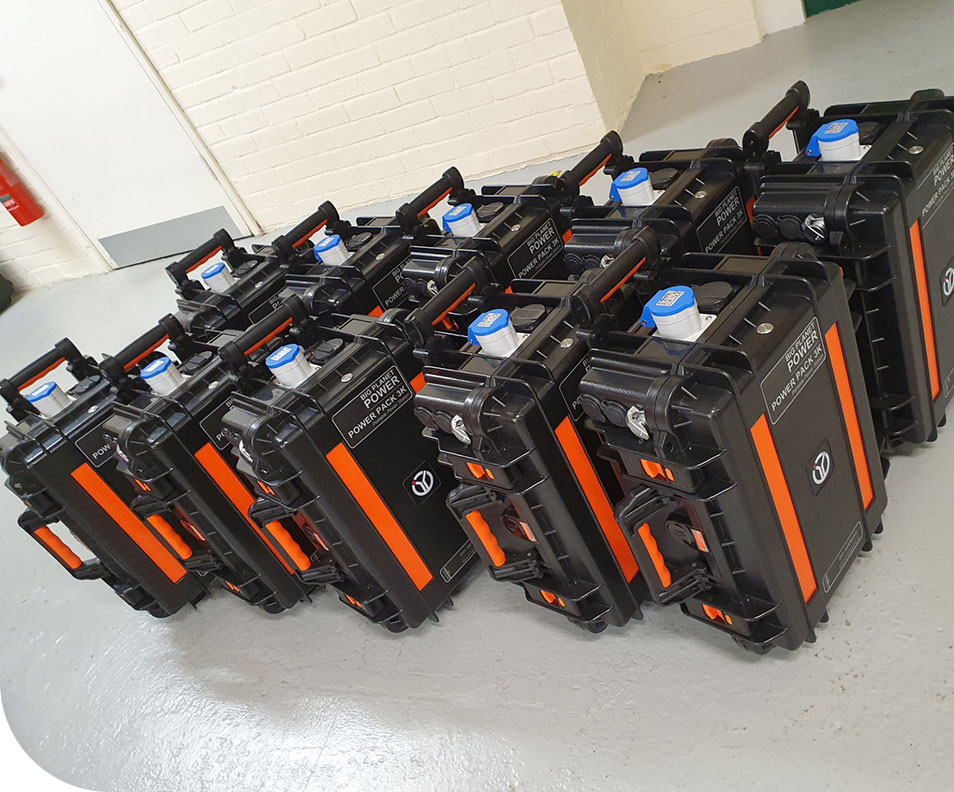 From definition to design and delivery
For many of our partners, we operate as a power design department, covering all areas of conversion, storage and management of power. We therefore free up valuable time and resources for our partners, working closely with them as an extension of their team, whenever they need it. On-systems can be completely flexible in our approach, whilst we deliver solutions that are thoughtfully designed and developed to be lighter, smaller, more efficient and easier to use.
Award winning design engineers
On-systems remains at the forefront of investing in people, attracting and retaining top talent in the world of power supply design. Our team has been recognised with a series prestigious national awards, including:
Best Custom Power Supply Design Specialists 2019 – Technical Innovator Awards
Power Supply Product of the Year – Elektra Awards 2018
Small Company of the Year – British Engineering Excellence Awards 2018
Design Team of the Year – British Engineering Excellence Awards 2018
Just some of on-systems awards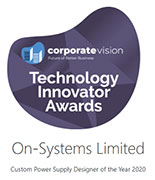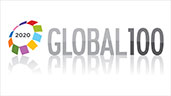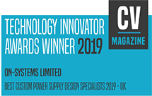 UK design and manufacture
Our talented designers are based in the UK, whilst our manufacturing partners are also UK based and certified to AS9100, delivering solutions of the highest quality, on time and on budget. Having been innovating in the world of power design for many years, we're focused on setting new heights in terms of efficiency, durability, performance and lifespan, no matter how extreme our partners' environments may be.
How can we help you?
Below are just a few of the reasons why we've become the go-to power system design engineer for many forward-thinking organisations:
Our experienced engineers have a wealth of experience across a diverse mix of sectors, from design through to manufacture.
We're UK based with a modern engineering site in Letchworth.
We cut costs and timelines, introducing our partners to new technologies that are fit for the future.
We've grown to supply internationally across Europe, the Americas, Asia, Australia and South Africa.
We can work as (or in tandem with) your power design department.
We're on hand to help design the most effective and efficient custom power supplies, so if you'd like to tell us about your project or require further information on our services, please call us today on +44 (0) 203 195 2760 or send us a message and we'll be in touch soon.
Learn more about our sector experience